Enlit is the new unifying brand for European Utility Week & POWERGEN Europe and your inclusive guide to the energy transition from 30 November – 2 December 2021, in Milan, Italy.
The LoRa Alliance® will be showcasing various utilities, power, and energy use cases based on LoRaWAN® in stand number 8.G90.
Register for a Visitor Pass for free! Or get a 25% discount off the Delegate Pass!
Click here to see your registration options and register now!
We invite you to stop by and visit our 10 member companies of the LoRa Alliance who will be participating in our booth: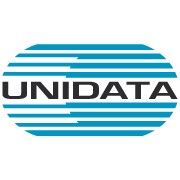 Everynet – one of the largest neutral host carrier-grade network operator for low-cost IoT. The company will present utilities use cases from national and international partners such as Hart BR, Acklio, Cavagna Group, Schneider Electric, HDM, Axioma, Birdz, Friendcom, Tektelic and Lysir.
Unidata – will feature some of its deployments, including its smart water meter deployment in Gavi and its solution for monitoring the Orto Botanico in Rome that uses smart city and smart agriculture applications.
Acklio – a pioneer and world leader in SCHC technology, a key component of the new ability to deploy DLMS meters over LoRaWAN. It will demo the DLMS over LoRaWAN workflow, highlighting multimanufacturer and multi-use case interoperability for electricity and water meters.
Actility – will showcase its private LoRaWAN networks that enable supply and energy management of industrial facilities.
Kerlink – will share its smart water use cases including water supplier monitoring for leaks and quality, a smart water solution on a B2C platform for invoicing, etc., its humanitarian project enabling tap water to be brought into an area in Africa for UNHCR, and a hotel chain deployment of smart showerheads.
Mainlink – will demonstrate an end-to-end solution that helps utilities to take better control of their resources while making the digital transformation less overwhelming. IoT cloud based platform connects multiple applications including data management and actionable NRW detection.
MultiTech – will show energy consumption monitoring using Carlo Gavazzi LoRaWAN meter adapters and MultiTech Conduit gateways, including a live demo monitoring energy use within the exhibit itself with the visualization of the data on a SCADA platform.
Orbiwise – will showcase OrbiWAN, its truly carrier-grade LNS, in all its editions applicable to metering applications, as well as Sampols, its professional noise-pollution monitoring solution which is marketed in partnership with utilities owing to their close connections to local municipalities.
ResIOT – will show its carrier grade LNS & IoT platform together with the ResIOT-Xs LoRaWAN gateways. The company will present various vertical applications for energy monitoring, water consumption management and gas metering.
TEKTELIC – has supported the largest LoRaWAN water metering deployments in North America and will demo its portfolio of LoRaWAN gateways including the custom mobile gateway that is deployed on a utility's trucks to provide LoRaWAN connectivity on the move. The technology is now launching to support the electric utility industry.