See how LoRaWAN is creating IoT solutions on a massive scale with these members' case studies.
Learn More
LoRaWAN® End-Device Innovation: Leap Frog the Competition via Faster Time to Market and Increased Revenue
READ THE BLOG
Private LoRaWAN® Networks
See what the LoRa Alliance
can do for your business.

Learn more
Private LoRaWAN® Networks
See what the LoRa Alliance
can do for your business.

Learn more
LoRa Alliance®
---
The LoRa Alliance® is an open, non-profit association with the mission to support and promote the global adoption of the LoRaWAN® standard, the leading LPWAN.
Members collaborate in a vibrant ecosystem of device makers, solution providers, system integrators and network operators, delivering interoperability needed to scale IoT across the globe, using public, private, and hybrid networks.
Look for the LoRaWAN® certified mark on end-devices to ensure consistent performance of IoT sensors.
LoRaWAN Vertical Markets
---
Explore IoT applications and use cases all over the world, read news from our members, download white papers, watch our webinars and more!
Click on the coverage map to find details of LoRaWAN® Networks by individual country. The extent of LoRaWAN® network coverage globally is significant and expanding on a monthly basis. Please contact the LoRa Alliance members for specific information about their networks.
170 LoRaWAN Network Operators globally.
Jul
21
Donna Moore | Passionate about Technology as an Enabler
LoRaWAN® News
Spotlight on Leading Women in Telecoms | TelecomDrive.com Having about two decades of experience, Donna Moore started her career as a nurse and then moved over to the business side of […]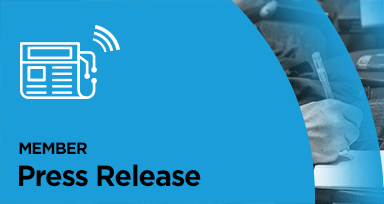 Jul
18
Advantech and Actility launch an Edge Solution-Ready Package to deploy Enterprise IoT LoRaWAN Networks
Member Press Release
Advantech and Actility are happy to announce the launch of a new joint solution allowing to deploy and manage private LoRaWAN® networks on customer premises, by combining advanced and ruggedized Advantech IPC with embedded Actility software, […]
Testimonials
---
The unique capabilities of LoRa® devices and wireless RF technology and the LoRaWAN® standard – high performance, low power and affordable connectivity – offers the industry a diverse set of applications that expands from tracking sensors for individuals with dementia to monitoring fertilizer levels in soil. Our technology has been widely adopted for years which makes it the most mature LPWAN platform.
Marc Pegulu
Vice President, IoT, Semtech
With LoRaWAN®, entire cities or countries can be covered with a few base stations, no longer requiring the upfront rollout and maintenance of nodes as in traditional mesh networking.
Olivier Hersent
Chairman & CTO, Actility
The LoRa Alliance's® growth over the year has been tremendous. The global ecosystem of developers, applications builders and integrators that adopt the technology for end to end use cases. It is becoming one of the defacto standards in IoT.
Wienke Giezeman
CEO & Co-founder, The Things Industries