LoRa Alliance® Authorized Test Houses
---
LoRaWAN® Certification Approach
The LoRa Alliance® approach to certification of LoRaWAN® end devices is to ensure that the process is streamlined and cost efficient for the device manufacturers.
To follow that approach, the LoRa Alliance does not collect any fees nor charges members any costs to issue the Certification Certificate(s) to the device manufacturer and for the device to be promoted in the LoRaWAN® Showcase. This service is included in the annual membership of the LoRa Alliance, no matter how many devices are certified and certificates issued. This is unlike most other Alliances who charge fees for issuing Certification Certificates for each device in each region certified.
The only cost of obtaining LoRaWAN® Certification is the fee paid to the Authorised Test House (ATH) for either full Certification testing or to obtain Certification by Similarity. There are several ATHs offering LoRaWAN® Certification with worldwide locations, making testing services as near as possible to developers in any region. See the full table below.
Expected Costs for Certification at an ATH
The exact cost of certification through an Authorized Test House is dependent on the local rates charged by the ATH, but is mainly determined by the time needed for the Certification tests or reviewing documents for Certification by similarity.
 
Estimated LoRaWAN Certification Testing Time (including producing test report)
Regional Parameters Bands 
MINIMUM TIME*
MAXIMUM** TIME
EU863-870 
7 hours
12 hours
US902-928 
7 hours
10 hours
IN865-867 
7 hours
12 hours
KR920-923 
5 hours
8 hours
AS923 
5 hours
8 hours
Minimum Time* is where NO interaction from the Test Operator is needed (pure automatic testing with the test tool) and the device passes all the tests.
Maximum Time** is where interaction from the Test Operator is required between each test case or it allows for a limited amount of time for debugging and is likely to be the typical figure quoted for Certification.
For Certification by Similarity, the time estimation is 1 hour to 3 hours for certifications that only require self declarations and dependent on the information provided on the paperwork.
When requesting a quote from the ATH, ensure a full breakdown of the costs are provided in the quotation.
Authorized Test Houses
Only test services providers which have been authorized by the LoRa Alliance® may perform testing and certification services for the LoRa Alliance® Certification Program. All certification testing is performed by independent, LoRa Alliance member company laboratories. In order to provide our members with a choice of test service providers, the LoRa Alliance has authorized many providers as listed below. LoRa Alliance members are requested to contact the authorized service providers directly to arrange for LoRa Alliance Certification Program testing.
LoRaWAN® Certificate of Authorization by ATH:
*documents available exclusively to members via the Member Portal 
---
7Layers
---
---
Address:
7layers GmbH
Borsigstrasse 11
Ratingen
40880
Germany
---
Allion Labs, Inc.
---
Address:
9F, No.3-1, Yuan Ku Street
Nangand District
Taipei City
115
Taiwan
---
IMST GmbH
Web: http://www.imst.com
---
Address:
Carl-Friedrich-Gauss-Str. 2-4
Kamp-Lintfort
47475
Germany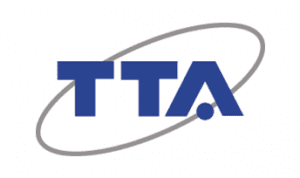 ---
Telecommunications Technology Association
Web: http://www.tta.or.kr/eng/
---
Address:
815 Daewangpangyo-ro
Seongnam-si
Sujeong-gu
Gyeonggi-do
13449
South Korea
---
TÜV Rheinland (India) Private Ltd.
Address:
27/B, 2nd Cross, Electronic City, Phase 1
Bangalore
Karnataka
560100
India
---
TÜV Rheinland Japan Ltd.
Address:
4-25-2 Kita Yamata, Tsuzuki-ku
Yokohama
Kanagawa
224-0021
Japan
---
TÜV Rheinland Korea Ltd.
Address:
B2F, Young City, N-Tower
25, Mullae-ro 28-gil
Yeongdeungpo-gu
Seoul
07298
South Korea
---
TÜV Rheinland Nederland B.V.
Address:
Eiberkamp 10
Leek
9351 VT
Netherlands
---
TÜV Rheinland of North America, Inc.
Address:
1279 Quarry Lane
Suite A
Pleasanton
California
94566
United States
---
TÜV Rheinland Sweden AB
Address:
Mobilvägen 10,
Lund
223 62
Sweden
---
TÜV Rheinland Taiwan Ltd.
Address:
11F., No. 758, Sec. 4
Bade Rd.
Songshan
Taipei City
105
Taiwan